4. Haven
This town's secrets just seem to get deeper and darker as the series goes on... love it! Great characters, great story. Always leaves me wanting the next episode to air sooner rather than later.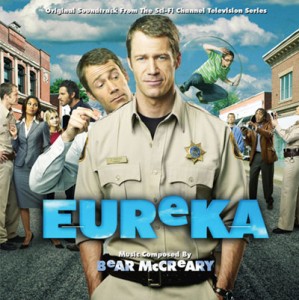 3. Eureka
This show's storylines always keep you on your toes. Happy that we are getting another season, but not so pleased that next season will be their last. :-(
2. Sanctuary
Absolutely LOVE the characters in this show. Season 3 has made Nikola Tesla (Jonathon Young) one of my new favorites. Also love how every season seems to end on a cliffhanger... I admit it, I can be a sucker for suspense. Especially when it is used correctly. I cannot wait for Season 4!
1. Warehouse 13
What's not to love about Warehouse 13?
The relationships between the characters? Funny, touching, and sometimes quite intriguing. (H.G./Myka, anyone?)
The stories attached to the multitude of awesome artifacts? Brilliant!

And this season has left me asking "WTF?" more than once... but in a good way. I think that's what makes me love this show so much.
---
Like my list? Or think you have a better one? Then let me know! Questions and comments are always appreciated. Thanks for reading! :-)